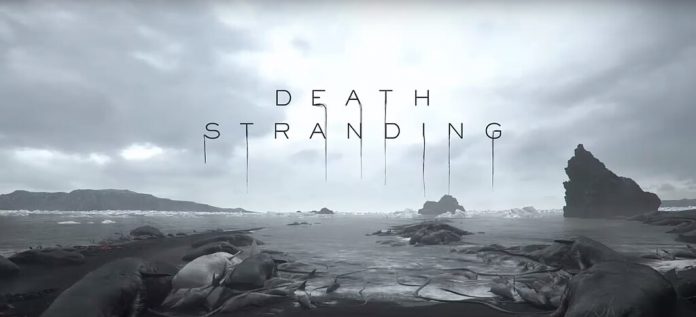 What the hell is Death Stranding? It was announced at E3 2016, with a trailer, as a game from popular director Hideo Kojima. You may have possibly heard of Kojima from his involvement in the creation of the Metal Gear series. He has a long history of making elaborate, complicated games that have deep messages related to the real world. For example, 'Metal Gear Solid 2: Sons of Liberty' delved into how society and individuals are shaped by experiences that are passed on, akin to genes from a physical aspect.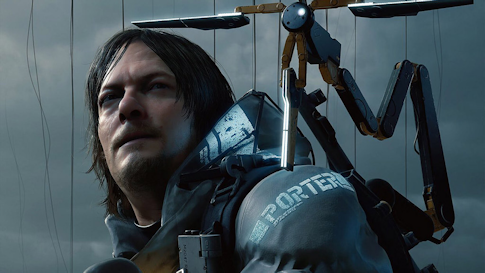 The first trailer of Death Stranding had a naked Norman Reedus (Darryl from the Walking Dead) crawling onto a beach, covered in dead fish, to pick up a naked baby while some ghost like creature interacts with the two. Since the original announcement , the game has been wrapped in mystery with various new trailers only adding to the confusion. The cast of the game has since expanded from the original E3 launch trailer, adding Mads Mikkelsen, Guillermo del Toro (or the likeness of?), Emily O'Brien, Léa Seydoux, Troy Baker, and others. This cast expansion was presented in the new teasers, trailers, and announcement during the game's development.
What is this fricken game? Kojima has given details stating that there is "…something from another world stranded in our world." He has also referred to it as an action title with open world elements. Shawn Layden, who is the president of Sony Interactive Entertainment America, stated that he was not able to even categorize the game into a specific genre. Comically enough, some followers of the game have classified it as a mailman simulator based on some of the trailers for the game with Norman Reedus' character seemingly on a mission to make a delivery.
The release trailer was recently dropped, being almost nine minutes in length. What happened in those nine minutes? A whole lot. Some clarity was given to the storyline, and a release date of November 8th, 2019 was announced. The story revolves around Sam (Norman Reedus' character) trying to reconnect cities and a broken society via building 'bridges'. Kojima has referenced the creation of 'strands' (a yet fully unexplained term) via gameplay, story, and players around the globe. Yes, that's right, there is an online component to Death Stranding. It has not been explained in its entirety, but from the sounds of it, it will be reminiscent of games from FromSoftware (Dark Souls, Bloodborne, Sekiro: Shadows Die Twice). For those who do not know, what this means is that it does not appear players will actually travel together in the world (of which the Souls series has the additional capability), but will be able to leave supplies, items, and/or messages leading other players to safety.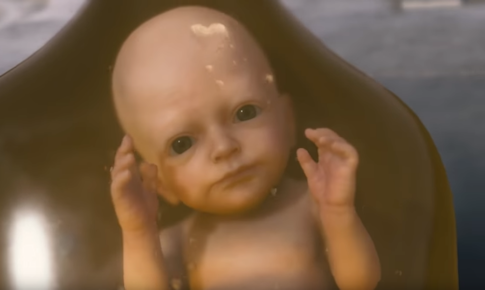 Gameplay wise, Death Stranding looks both unique and familiar. The movement and stealth are reminders of Kojima's Metal Gear titles. Hiding in grass and trying to sneak past enemies seems preferable as there are apparently repercussions for killing and death in the game. Additionally, there are Beached Things (BTs). These are the ghost like creatures presented in the original trailer that you can only see by plugging yourself into your carry-on baby in a tube. You read that right, the main character (and others) carry babies in tubes that they can plug into in order to see these BTs and somehow connect to what may be another realm. Some believe these babies will be utilized in the game as a continuation of your characters life if they 'die'. For example, rain has been seen in trailers to rapidly age whomever it touches. The theory is that this will kill adults as they age rapidly but allow the babies to grow into an age of the gamer's next life. Confused? Yes, it is incredibly confusing. Ready to play? Absolutely. Throw me into Death Stranding's world so I can unwrap its mysteries, and probably have even more questions by the time it is through.