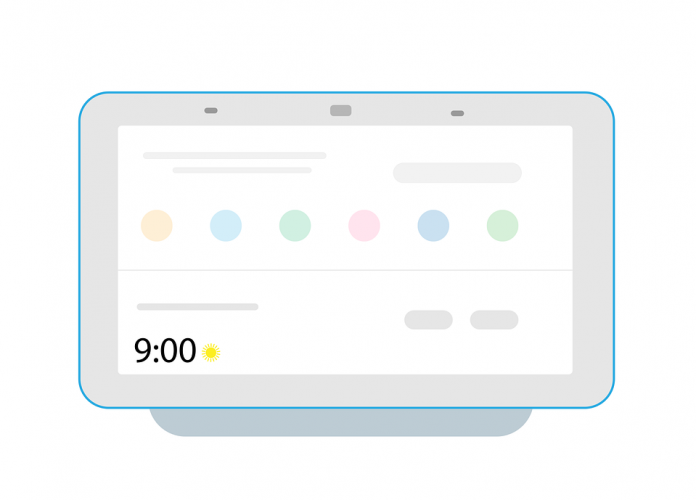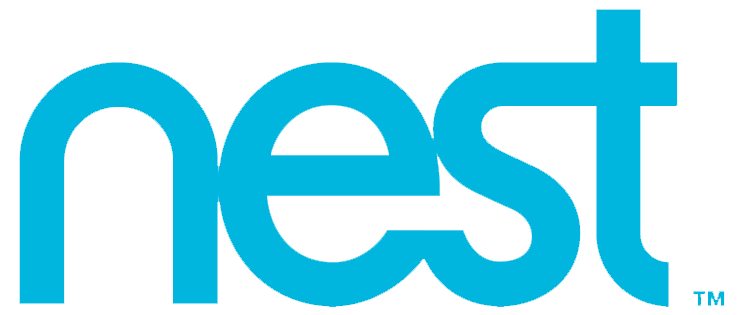 In 2010 two former Apple engineers started a company called Nest Labs. Their first product was a learning thermostat that was released in 2011. This thermostat would learn based on its use, utilize sensors, and connect to Wi-Fi. At the time of launch, many people were asking themselves why they needed their thermostat to connected to Wi-Fi. But thinking back, the better question was "Why wouldn't I want to remotely control the temperature of my home via my phone?" The Wi-Fi connectivity allowed the device to learn from the owner's patterns, determined if there was or wasn't someone in a room, and ultimately drove down energy bills. These were all things no thermostat had previously done. In 2014, Google acquired Nest Labs for $3.2 billion. The company was then rebranded as Nest, a subsidiary of Google. It largely operated independently, releasing smart cameras, a smoke detector, a security system, and even a doorbell.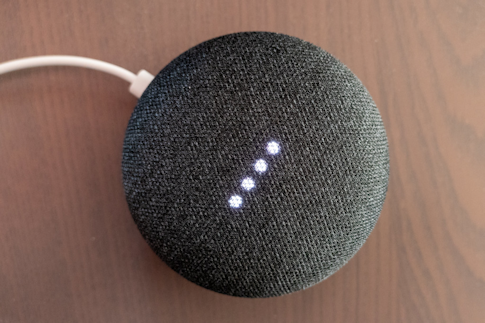 Then in 2016, Google released a new smart speaker called the Google Home. The speaker utilized verbal cues in order to enable Google Assistant to aid whomever was interacting with it. This device was made primarily to compete with the Amazon Echo and to bring the battle for information into the homes of owners. The speaker could tell jokes, play music, reference recipes, and perform various other commands or tasks. In addition to these capabilities, the device could also interface with smart home devices such as Google's very own Nest products. Now you didn't even need to use your phone to connect to your thermostat. Simply give the voice command to change the temperature in your home while sitting on the couch or cooking dinner. It seemed like a simple marriage between two Google products that made perfect sense.
Both markets currently have a number of popular competitors. In the smart speaker space, these include the previously mentioned Amazon Echo, the Apple Homepod, and the Galaxy Home. Each connects with its own virtual assistant (Amazon Alexa, Siri, and Bixby respectively). In the race to smart speaker supremacy, Amazon is currently in the lead in terms of market share, but Google is catching up. Google also has the advantage of its AI and machine learning capabilities to make the Google Home more desirable in terms of expanding its skillset. Some of the other large smart thermostat/home automation brands are Ecobee and Honeywell. Each have the ability to connect to various smart home speakers and other smart home products such as light bulbs or switches. Many people are noticing how they, with relatively little effort, can make their lives easier and more efficient and are beginning to adopt these products into their lives. In total, the home automation industry brought in $40 billion in 2017. By 2026 this number can be as high as $123.6 billion based on annual compounding growth.
In May, Google made an interesting announcement in relation to its home automation products at Google I/O 2019. It announced the consolidation of the Google Home and Nest brands. This makes sense on paper: the Google Home devices will be branded with 'Nest' and Google can consolidate two product lines into one functional product. One issue with this consolidation is the discontinuation of the 'Works with Nest Program', a program that allows companies that make other 'smart' devices (Wi-Fi light bulbs, cameras, etc.) to easily connect with the Nest ecosystem. This allows Nest to control and program devices to do things such as turn on the lights at night when you are out so it appears like someone is home or notify you if you left your smart stove on. It is a great program that allows companies to make devices that can easily connect and improve the overall value proposition of the smart home.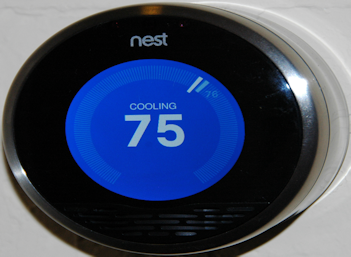 Because of the consolidation between the two brands, companies will now be required to enroll in the new 'Works with Google Assistant' program. This means they will be required to support Google Assistant and their customers must also have a Google account to enjoy the integration that this brings. The end-date for the 'Works with Nest' program is slated for August 31st, 2019. There is currently widespread concern of what would happen with devices that will not immediately migrate over to the Google Assistant platform. Would customers suddenly face having dumber homes until companies comply with these requirements from Google? Since this concern has been voiced, Google has made a statement that they plan on keeping devices on the 'Works with Nest Program' until the migration occurs for that particular device/user. This ultimately complicates matters for those who want a simple plug and play smart home. Google has heard the concerns of its customers and partners and is willing to make the change as painless as possible. Hopefully many tech savvy smart home owners will not lose capabilities they are already enjoying in their homes during this interesting shift.